The holidays are around the corner and as always we're here to help you find the perfect gifts for the ones you love. Whether you're buying for a vegan, buying vegan gifts for your family or just looking for awesome companies to support. We've got you covered with our 2019 Holiday Gift Guide. This year we teamed up with twelve amazing companies that are creating incredibly products.
For the chocolate lover. 
Raise your hand if you're a chocolate addict. Everyone's hand should be up right now, but if it's not this chocolate will change your mind. We're BIG fans of iChoc Vegan Chocolate. You've probably heared us talk about them before, in fact we even created sponsored recipes with it! The flavours are incredible and all their packaging is biodegradable! Their product line consists  of products which take the concept of 'milk chocolate', and reinvent it using recipes that are free of animal products. They want vegans to be able to experience those delicious moments of happiness again. We can assure you, they achieved this.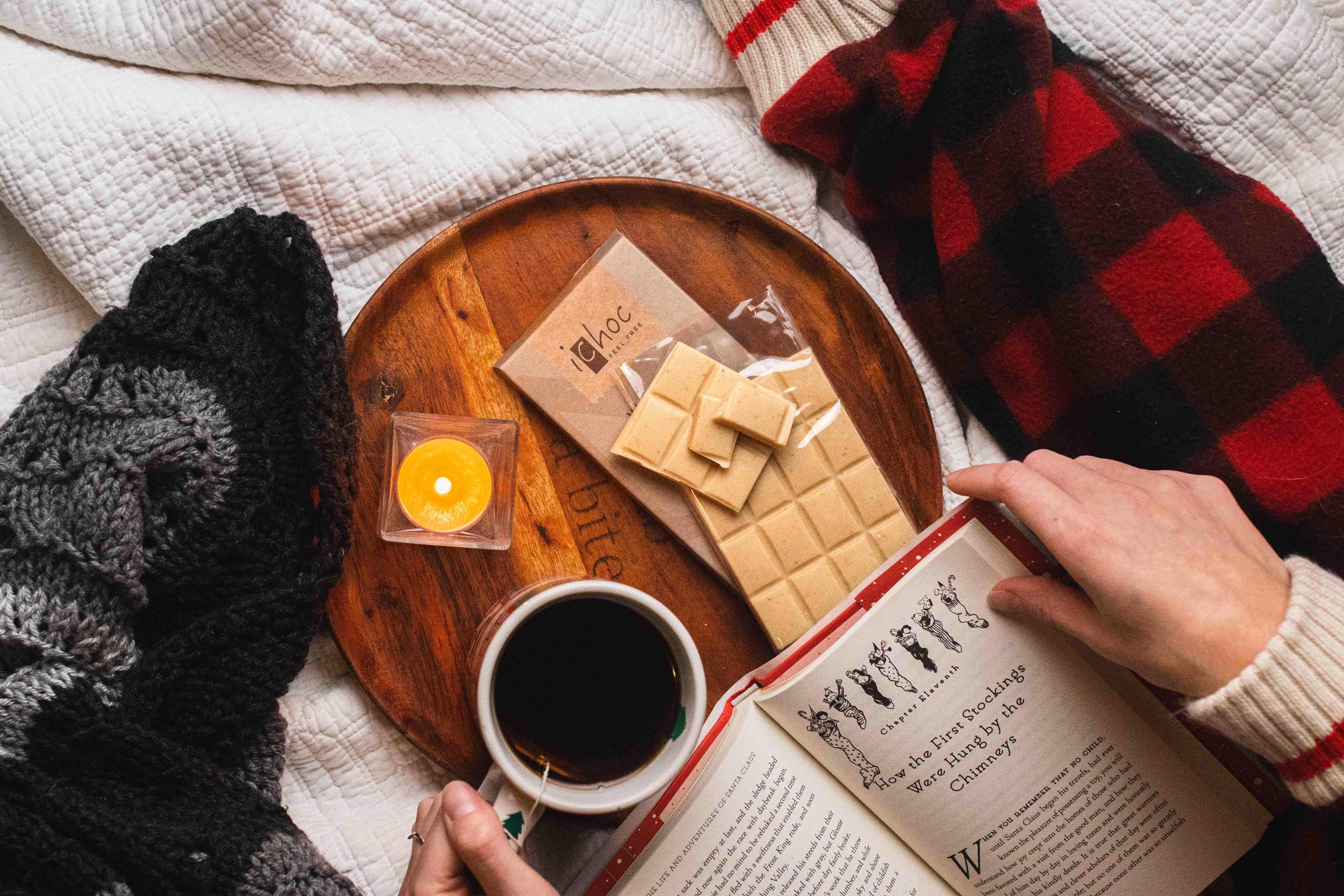 For the stylish luncher.
A long time admirer of SoYoung, Kat has been obsessed with her dinosaur water bottle bag for a long time. A company with beautiful products and an equally beautiful backstory. Their new paper lunch bags are the perfect vessel for your delicious vegan lunch. SoYoung is a Canadian brand lunch bags on a mission to spread the message of transformation through incremental change. Designed for the wellness-focused people, their bags feature a minimal aesthetic and thoughtful, practical features.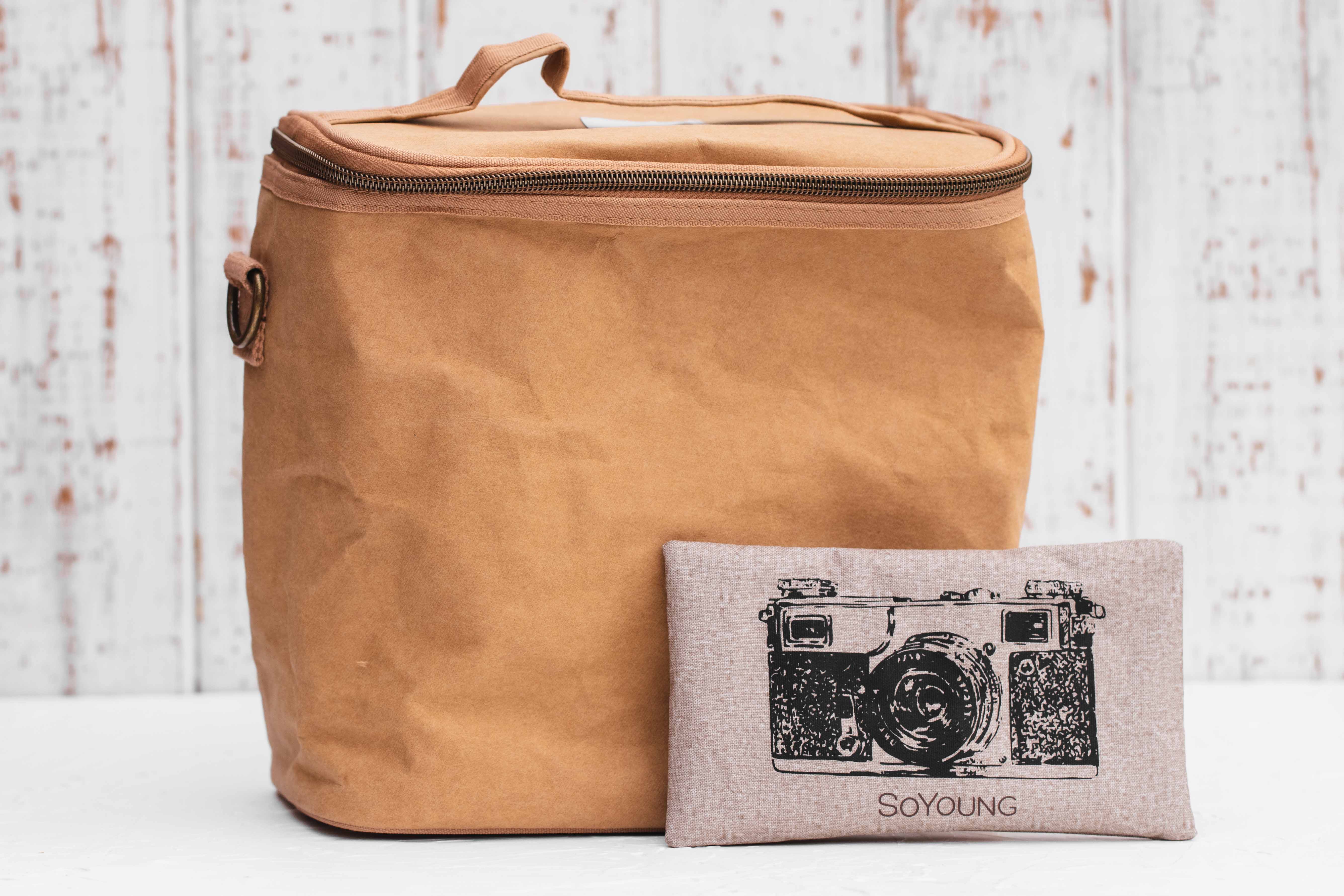 For the meal prep master.
We didn't think there would be anything that could make us a more productive lunch person, until we got a Monbento lunch box. Up your lunch game with a beautiful bento box or thermos. After all you'll need something to fill your lunch bag with. Choosing Monbento means choosing a beautiful product that you'll want to use and show off, which matches your lifestyle and values!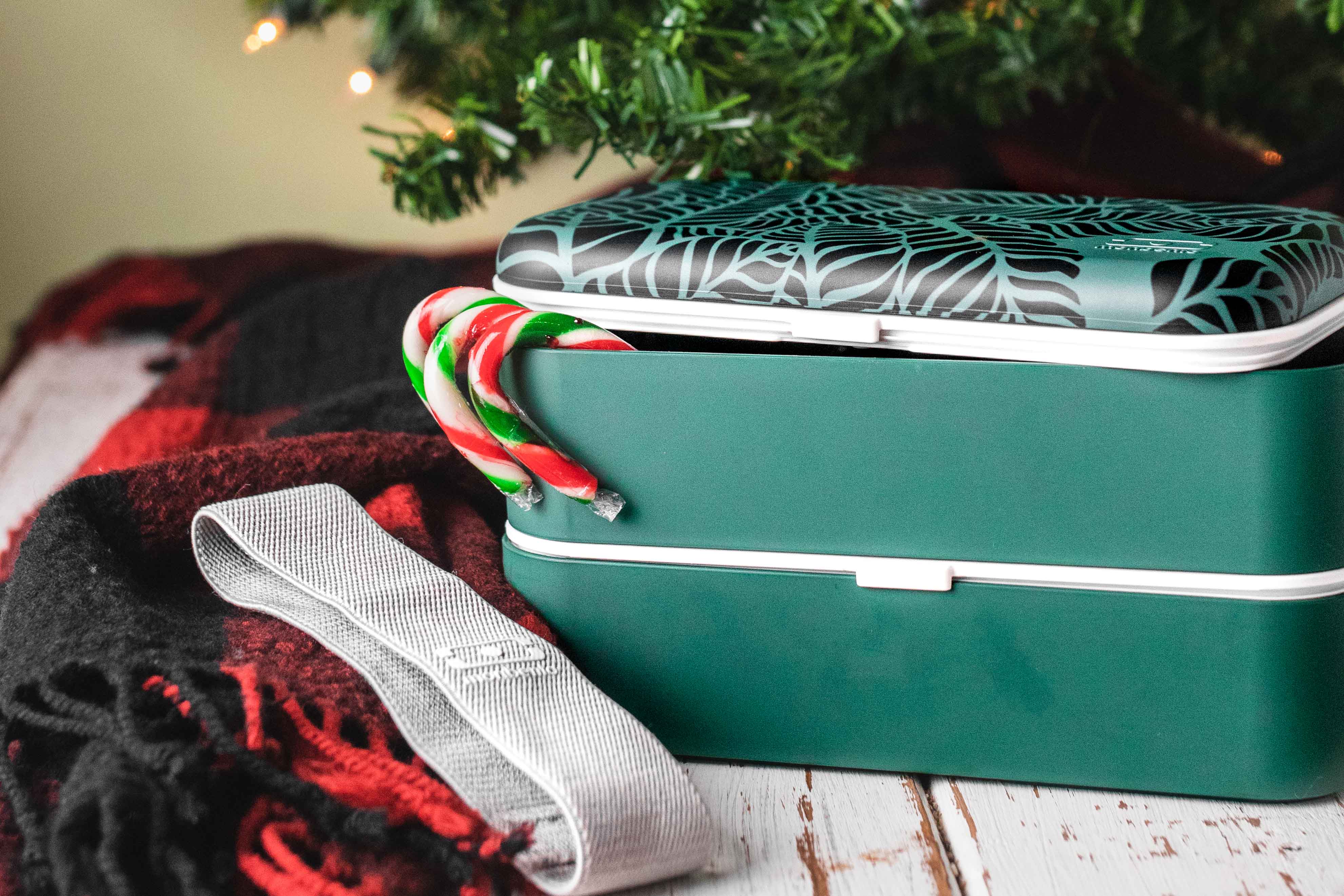 For the sushi connoisseur. 
Love sushi? Sushi Modoki is showing you how you can go vegan and still enjoy amazing Japanese cuisine.  At the hands of vegan innovator iina, a cooking instructor in her native Japan, tomatoes transform into "fatty tuna," mushrooms into "scallops," and carrots into "salmon"—with mind-boggling results. Clear, step-by-step instructions show you how to make five different styles of sushi with all-natural, whole ingredients! This is a must-have cookbook!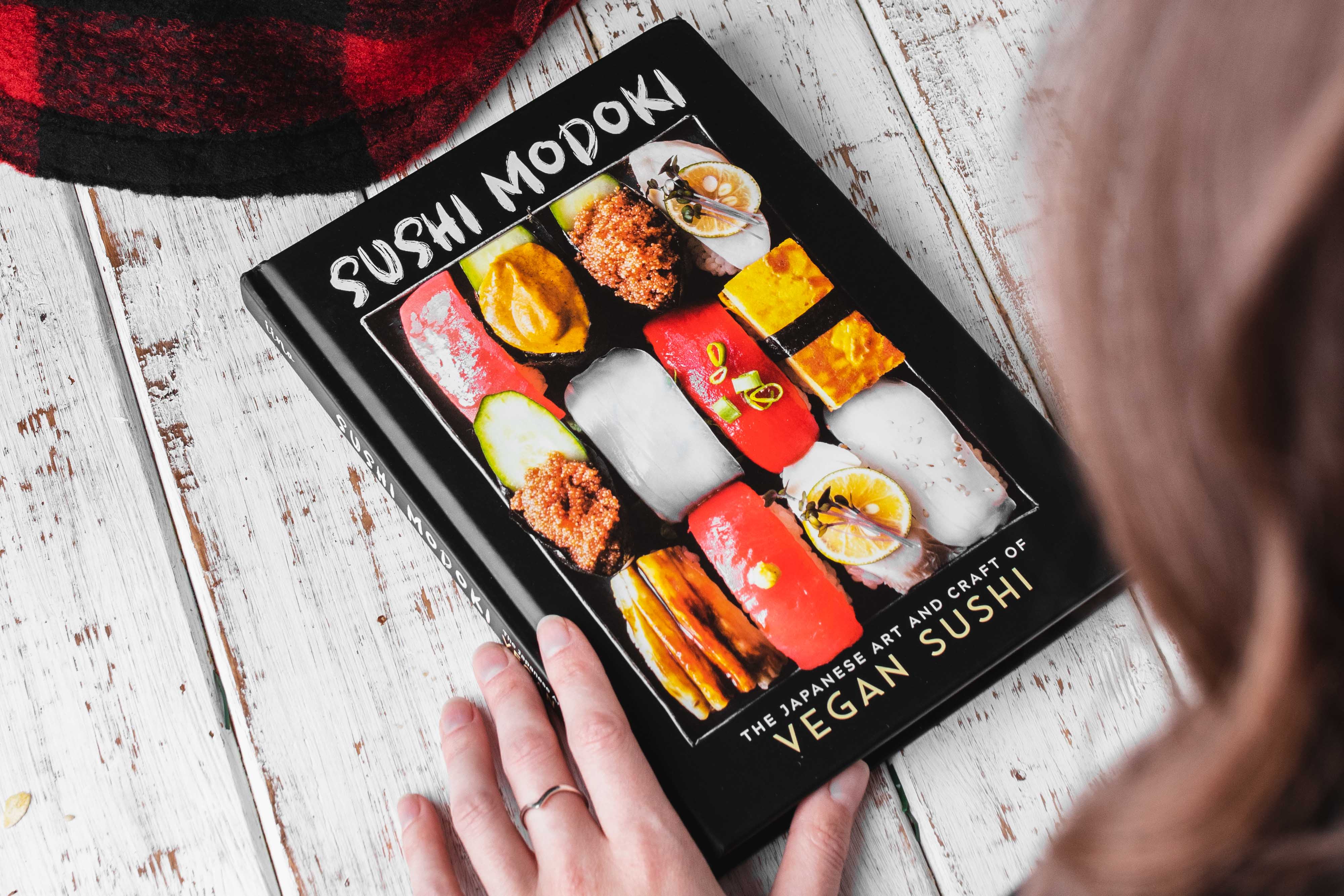 For the stylish vegan.
Stylish, practical and yes VEGAN! Doshi makes beautiful vegan leather backpacks that actually have room to hold things. We fell in love with their bags at the Toronto Veg Fest and knew we just needed to include it int he gift guide this year. Doshi was founded to provide smart, fashionable and quality vegan products to people who have ethical, religious or environmental beliefs that lead them to seek vegan products. Their goal is to meet the needs of smart, socially and environmentally conscious professionals, jet-setters and fashionistas.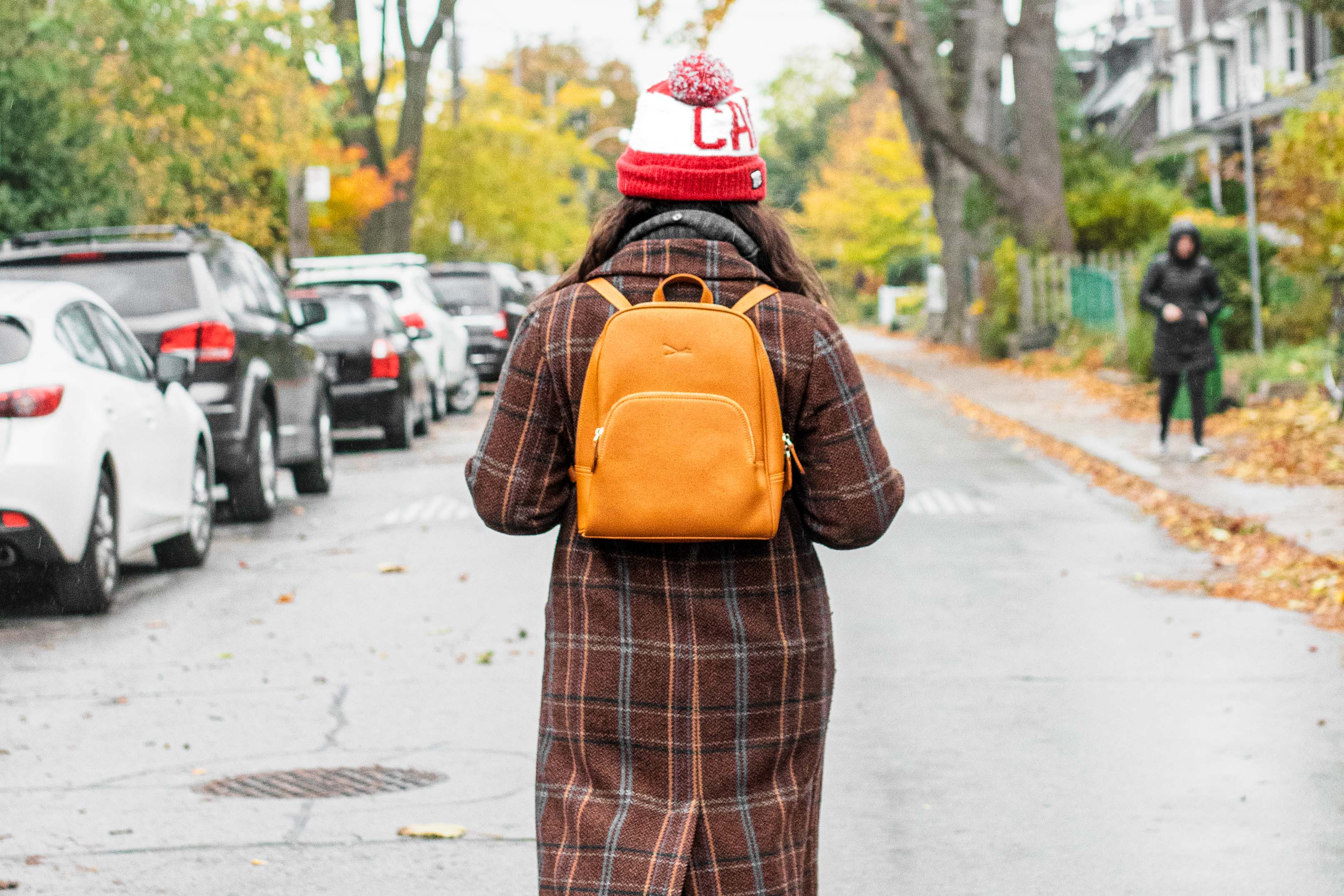 For the self-care advocate.
You can't not relax with a face mask on. We got a free sample of this product at a Vegan Social Event this year and as two people who really don't do much in terms of skincare (except soap and water) we fell in love with how Generation Clay made our skin feel. They use natural ingredients and proven formulations to ensure your skin is always the healthiest and dewiest it can be. There's no extra additives or synthetic stuff thrown in, and they always tell you exactly what's in their products.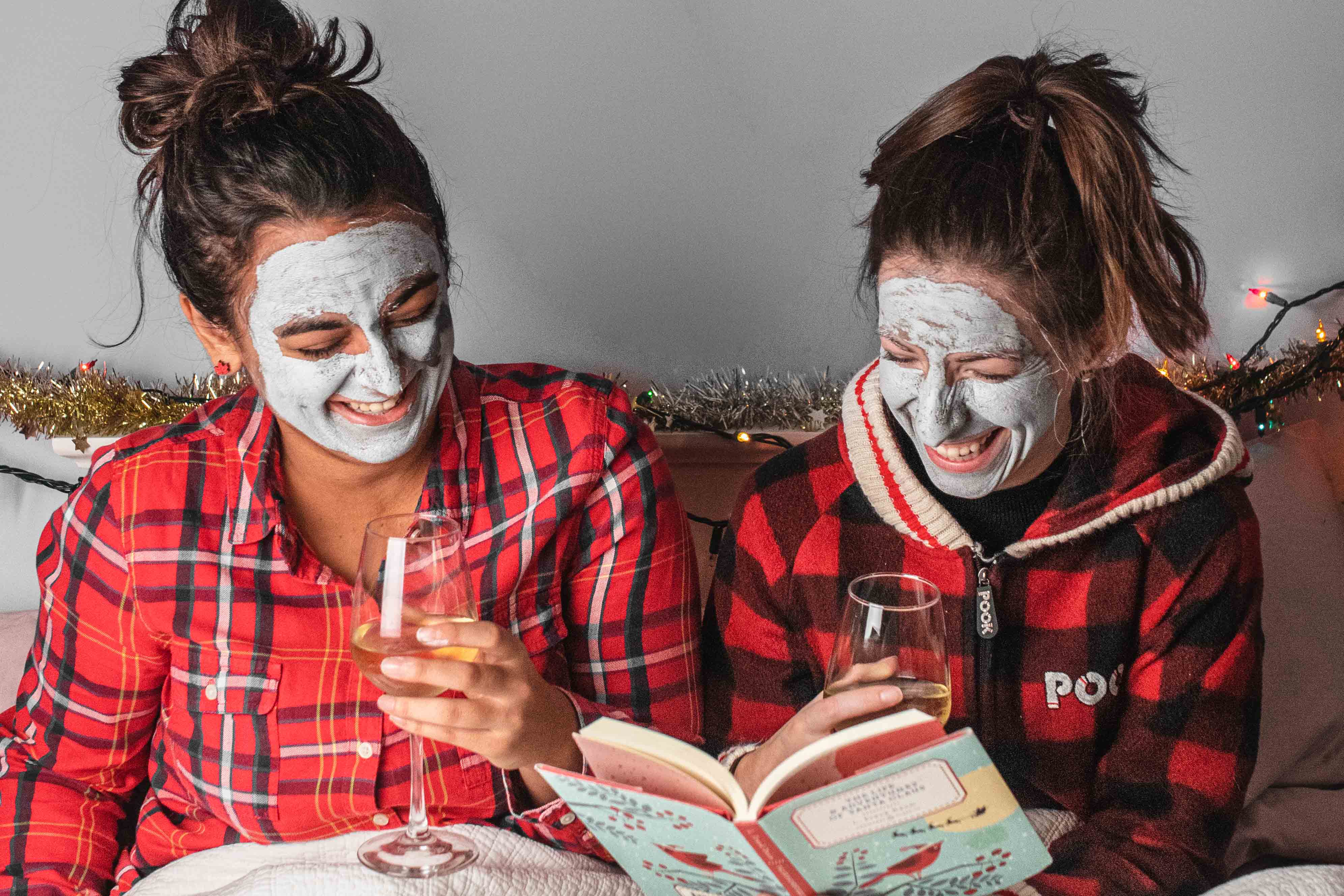 For the sustainability leader.
Ello Products make that amazing tumblr that Devin gets comments on ALL THE TIME. Well it turns out they also make incredible glass food storage too! Seriously the seal on these containers is unreal! Their mission is to replace single-use food and beverage containers with products that help you feel good and look good.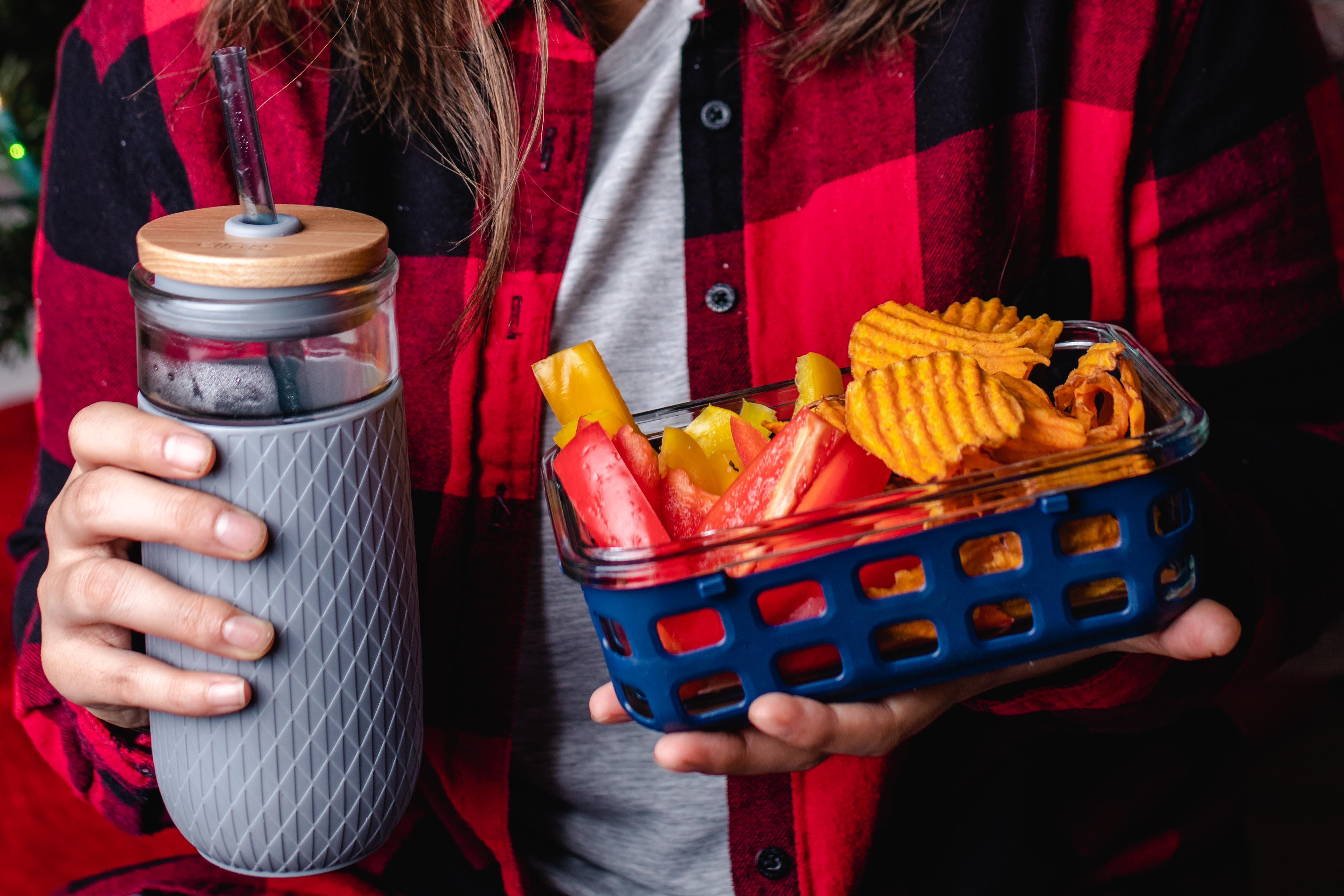 For the foodstagramer.
Are you a foodie like us? Does your camera get to eat before you do? We get it and that's why we made the Camera Eats First sweatshirt, because good food deserves to be shared. PS. Don't forget to check out our other awesome merch too! We've partner with Shirt Activism to bring you our merch line. Shirt Activism is an awareness apparel company that helps you spread awareness just by being seen! It's everyday activism that's incredibly effective at starting conversations and planting seeds of compassion.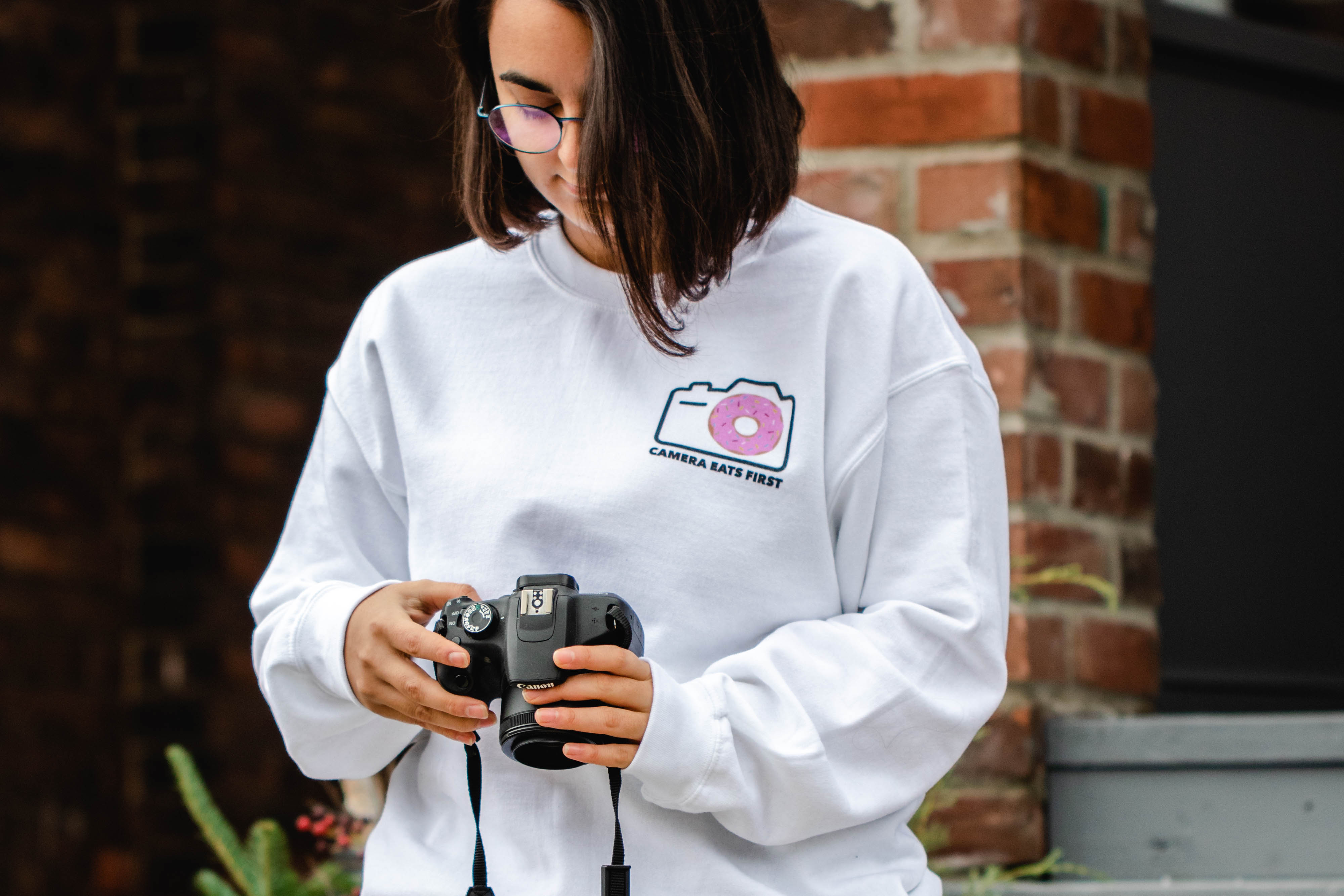 For the food lover.
Sunflower Kitchen is the hummus master, at least according to Kat. They make her favourite hummus, pesto and baba ghanouj! Sunflower Kitchen offers delicious plant-based products that will satisfy any food lover. Sunflower Kitchen is a family-owned business, that prides itself in being both vegan and environmentally friendly.They're committed to fulfill the promise of creating delicious, fresh, wholesome, ready to eat dishes that you deserve.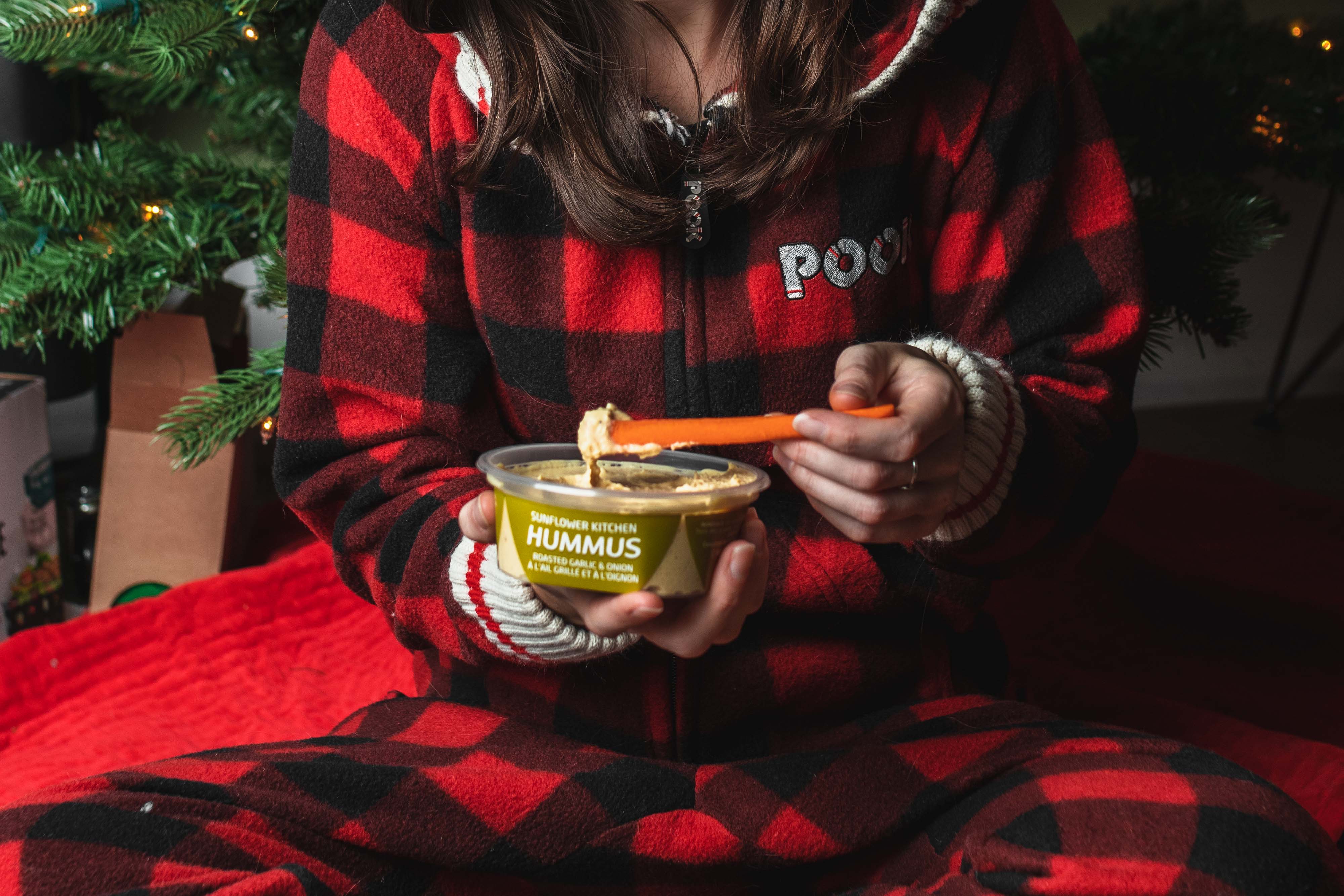 For the host.
Any host knows the importance of a yummy smelling home and Natura Soy Candles has got your back. They make beautifully scented holiday candles and sprays to fill your entire home with cozy vibes. Over the past 12 years, Natura Soy has evolved to become one of the leading candle companies to offer handcrafted artisan candles free of toxic and unsustainable ingredients, but without sacrificing scent quality. Every product is made with pure plant-based ingredients that are safe for people and the environment.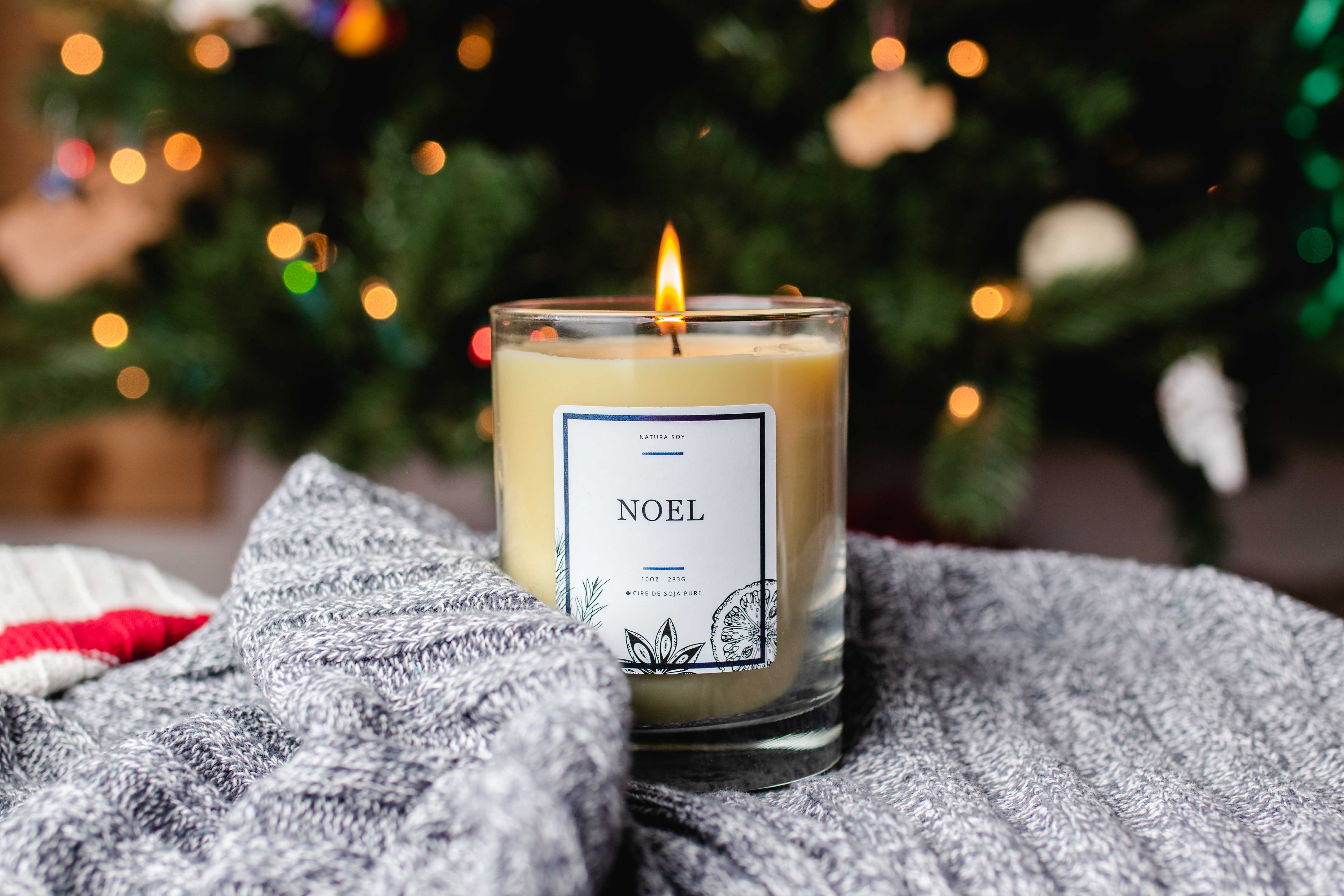 For the jewelry lover.
Get the jewelry lover in your life something unique, beautiful and from Canadian artisan. Birch Street Studio creates hand painted, laser cut wooden jewelry and also accessories that are too cute to say no to. We we're sent a set of geometric earrings and maple leaf earrings and we're absolutely in LOVE!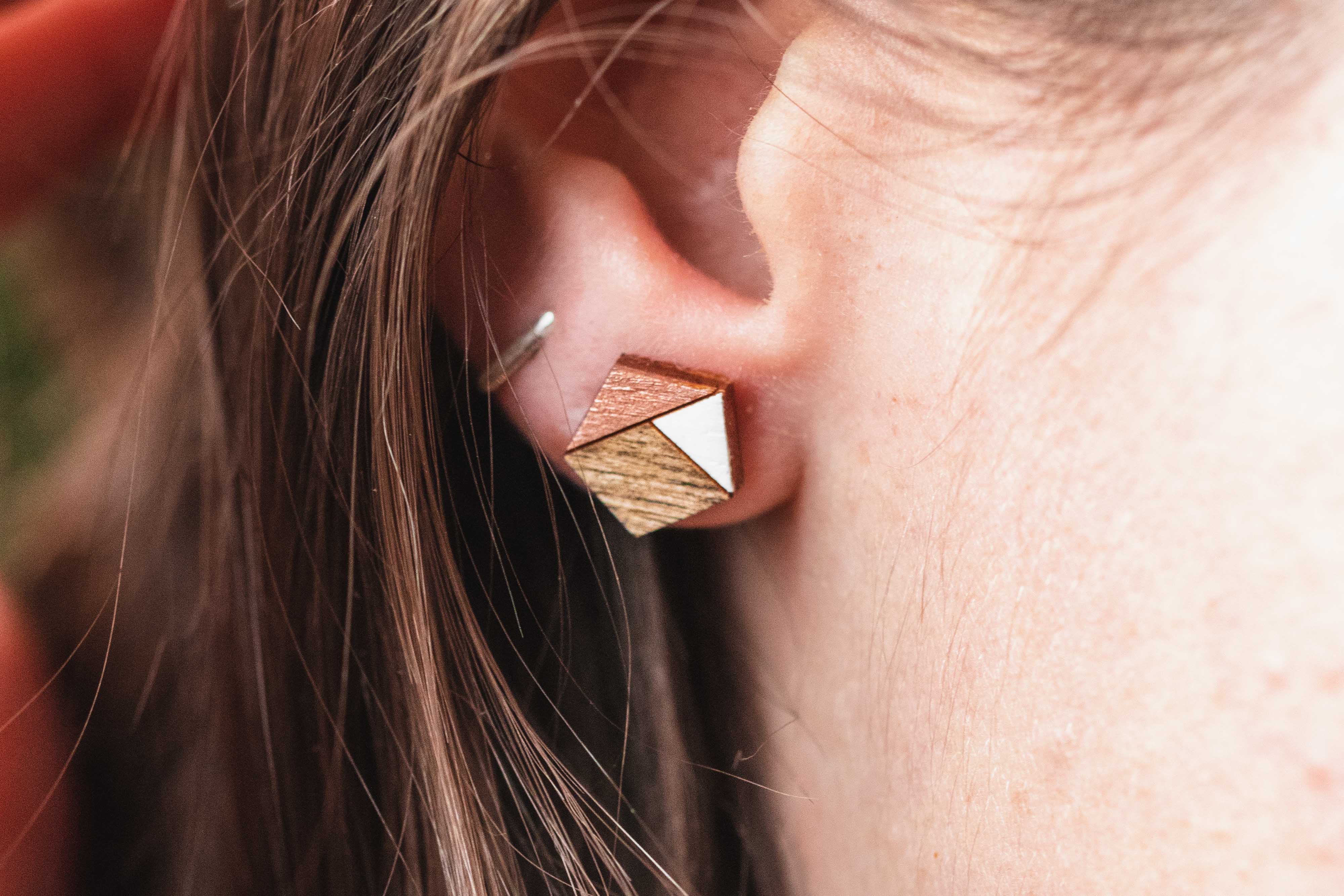 For the bath lover.
Crate 61 Organics is all about keeping it simple and keeping it real. In a world where mass marketing pollutes our minds with misleading insinuations Crate 61 looks to promote natural ingredients that are great for your skin. This is Kat's go-to soap not only because it feels and smells great, but also because there's no plastic in their packaging!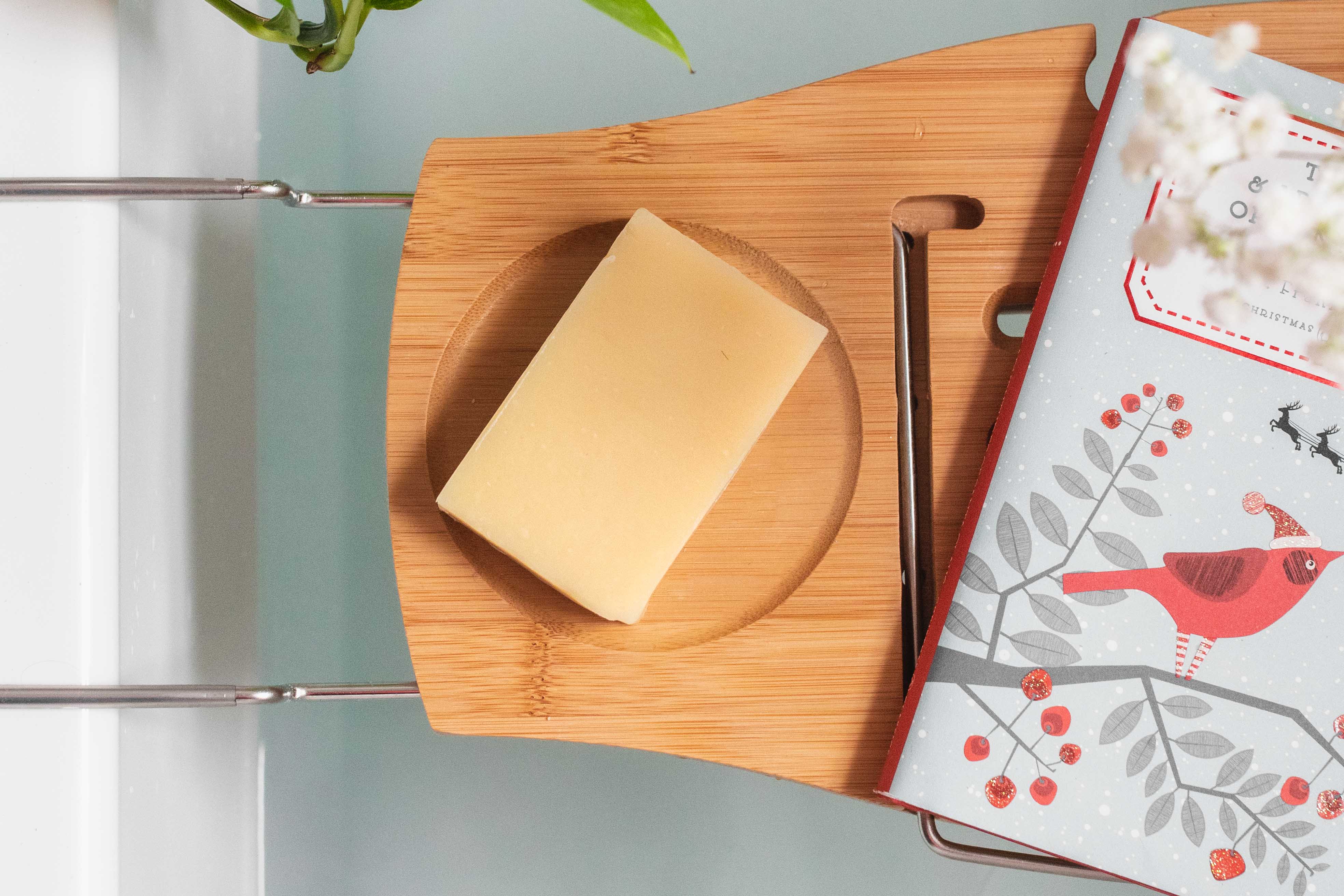 For the sweet tooth.
The makers of one of our favourite cookies ever – s'mores! Sweets from the Earth is a family-owned business and maintains two production facilities. Both are dairy-free, egg-free and kosher, however one is dedicated peanut- and nut-free and the other is dedicated wheat and gluten free. Products are available in stores across Canada, with new retailers being added all the time. The perfect addition to a stocking or for cookies for Santa!