Post by Dr. Pamela Fergusson
On January 22nd, 2019 Health Canada announced that dairy is no longer an individual food group in the new Canada's food guide. Dairy has long been promoted as essential for building strong bones and healthy teeth, but it turns out there are many plant-based sources of calcium, and we don't have to rely on dairy.
Calcium is an essential mineral that not only helps us keep our bones strong, but it also helps us move our muscles, keep our hormones in balance and helps our heart to beat. Calcium is important for nearly every function in the human body, so let's not neglect this important mineral!
In Canada the Recommended Daily Allowance of Calcium is 1000 mg for adults under 50. Women over 50 should increase their calcium intake to 1200 mg.
Calcium is abundant in plant foods, so it is easy to meet this requirement. Calcium fortified plant milks actually have the about same amount of calcium as in a glass of cow's milk (around 30% of your daily requirement in just one cup).
Blackstrap molasses is a fabulous source of calcium, with 400 mg per 2 tbsp serving. You can try just licking it off the spoon, or try out these delicious recipes for gingerbread cake or gingerbread pizza!
Tofu is also a great source of calcium, as calcium is used to set the tofu and make it firm. Not convinced about tofu? This recipe for maple glazed tofu will change your mind.
Tempeh, kale, bok choy and tahini are good sources. I feel the inspiration for a power bowl coming on. Tahini sauce goes great with just about everything and that is a delicious way to get your calcium and healthy fats too.
Dried figs, chia seeds and almonds are also good sources. Try almond butter overnight oats for a delicious triple calcium hit in the morning (almonds, chia seeds and fortified plant milk are all good sources).
Don't forget that regular, weight-bearing exercise is also important to building strong bones. This includes, for example, walking, running, going to the gym, tennis and dancing.
With so many delicious plant-based calcium sources of calcium you'll have no problem meeting your requirements.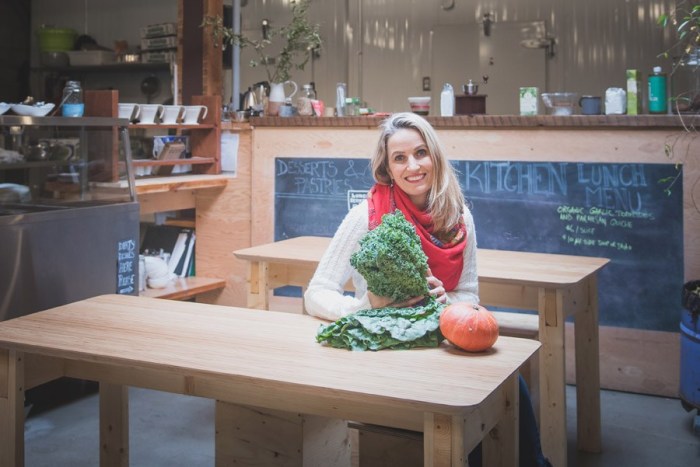 About Dr. Pamela Fergusson
Dr. Pamela Fergusson is Registered Dietitian with a PhD in nutrition with over 15 years of experience of changing lives through better nutrition. She has worked as a Dietitian in North America, Europe, Africa and Asia for organizations such as Unicef and the World Food program. She has broad and diverse experience as she's worked in research and teaching, as well as public health and clinical practice.