24 Easy Vegan Picnic Recipes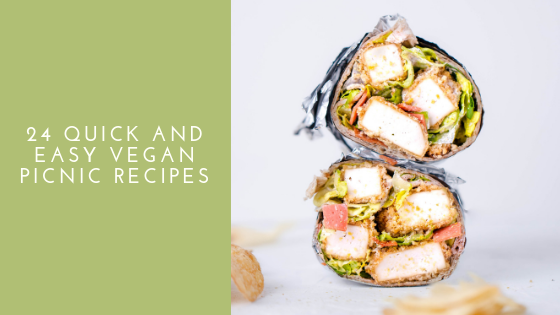 The sun is coming out of hiding, garden centers are stocking up and drive-ins are opening. Spring is here and thus picnic season is upon us. Picnics are all about spending time with people you love and sharing delicious food. You can't just bring any food to a picnic. So what exactly is picnic food? Picnic food should be easy to make in large amounts, shareable, travel well and be okay to eat cold (unless of course you have a park that has appliances). Picnic food is a combination of meal and snacks. And yes we're saying it breakfast and dessert can be brought to a picnic. Check out our 24 easy vegan picnic recipes from TMG.
From salads to wraps to cookies and snacks. This collection of vegan picnic recipes are sure to put a smile on any picnicer's face. Check out the full recipes below or on our YouTube channel.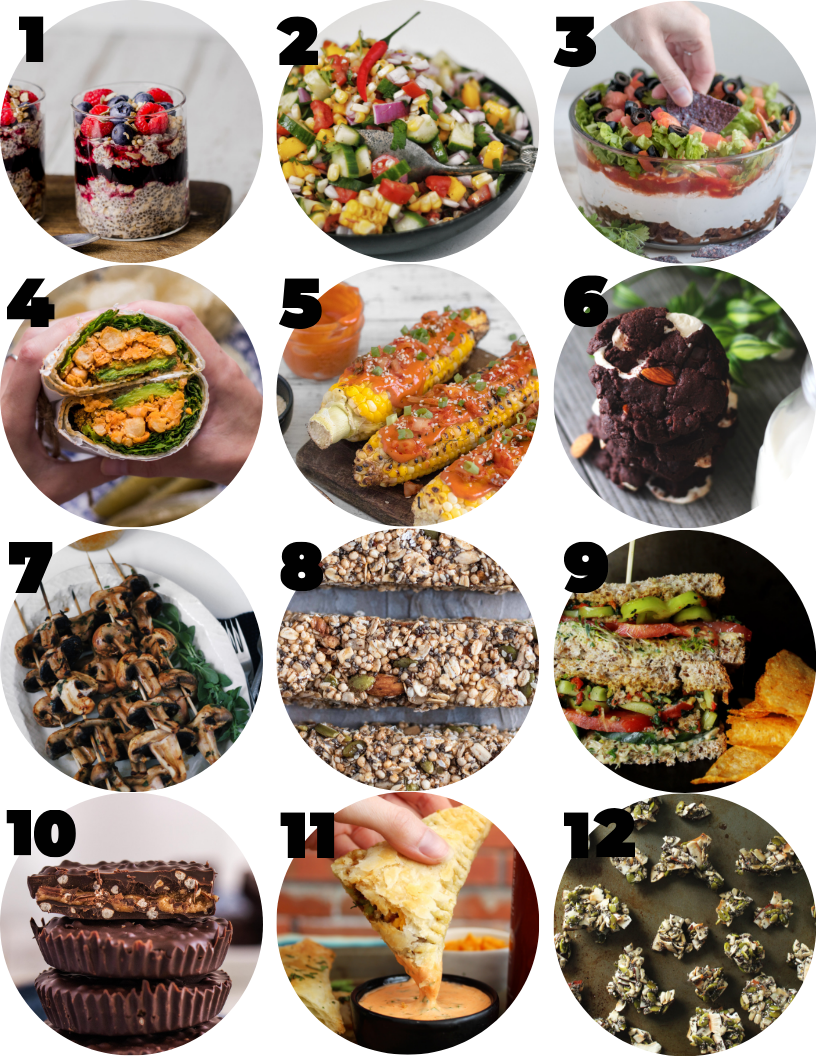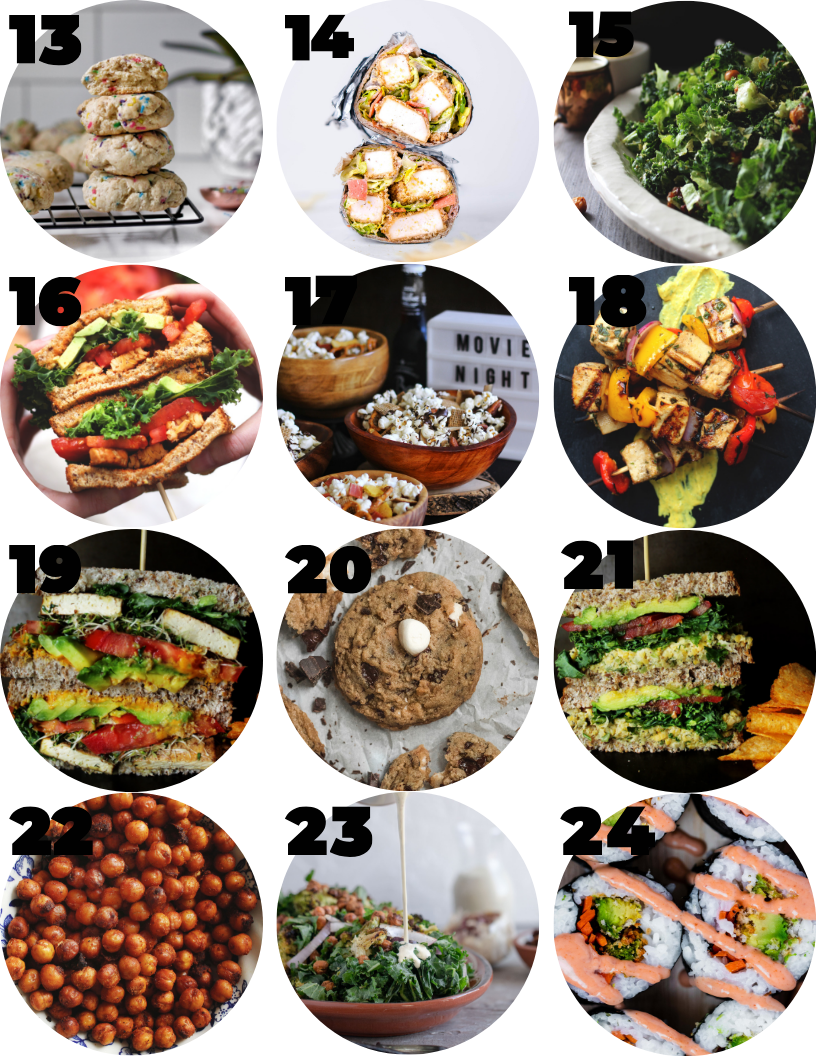 1. Coconut Overnight Oats / 2. Grilled Corn Salad / 3. Vegan 7 Layer Dip / 4. Buffalo Chickpea Wrap / 5. Korean Corn on the Cob / 6. Rocky Road Cookies / 7. Mushroom Kebabs / 8. Nut and Seed Bars / 9. Roasted Red Pepper Pesto Sandwich / 10. Chocolate Nut Butter Cups / 11. Taco Pockets / 12. Coconut Clusters / 13. Soft Sugar Cookies / 14. Crispy Tofu Caesar Wrap / 15. Kale Caesar Salad / 16. BALT Sandwich / 17. Sweet & Savoury Popcorn Mixes / 18. Tofu Souvlaki / 19. Baked Tofu Sandwich / 20. S'mores Cookies / 21. Chickpea Tuna Sandwich / 22. Roasted Chickpeas / 23. Creamy Roasted Garlic Salad / 24. Crispy Avocado Sushi